Department of Psychology ~ Events & Activities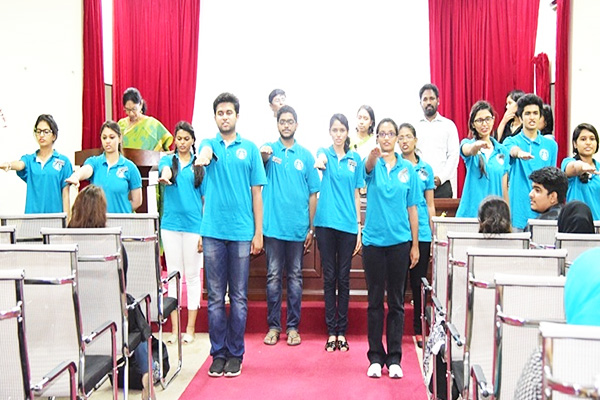 ---
Investiture Ceremony and Release of the Annual PSYCHED Report
Psychology celebrates and honors the leaders of its academic club PSYCHED,...
Read More...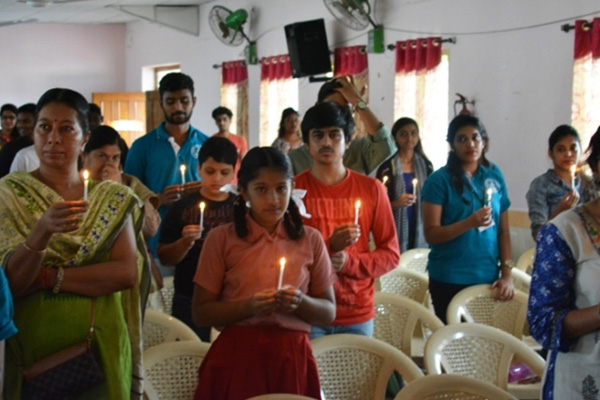 ---
Awareness Programs Series
The Department hosts a series of awareness programs every year on burning social issues and issues of mental health and well being...
Read More...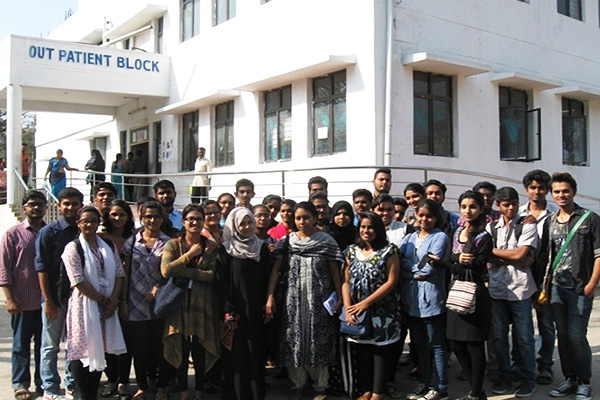 ---
Field Visit
Apart from promoting academicia and theoretical base of study to the students, the Department promotes practical grounding...
Read More...
---
---
S.No
Type of Programme (Workshop / Guest Lecture/Seminar/Conference)
Program Title
Dates & Resource Person
Program details
1.
Workshop
Say NO to Abuse
5th October, 2017- Mrs. Zaina Hazari Khan
The Workshop was conducted to bring awareness and identification within the girl students about the various kinds of abuse namely, social, emotional, psychological, physical, verbal and monetary.
2
Radio Show
Left Hander's Day
28th August, 2017 - PSYCHED Club
members
Informative and awareness show on the campus radio about the general facts and the special gifts of left hander's.
3
Field Visit
Thakur Hari Prasad Institue of Research and Rehabilitation for the Mentally Handicapped
July 27th, 2017 - Staff – THI
Students got an opportunity to interact with the students suffering with Intellectual Disability. They also gained exposure to their skill development classes.
4
Celebration and Workshop
PSYCHED Club Investiture
July 25th, 2017 – Mrs. Tina Fernandes
The students who were elected to authority positions were awarded badges in the presence of Mrs. Tina Fernandes who inspired students to make Psychology a way of life and not just a study subject.
5
Elections
PSYCHED Club Elections

July 4th, 2017 – Dr. Suman and Ms. Aliza
The PSYCHED Club after inauguration required to strengthen its roots by electing its authority panel. The elections were conducted following popular vote after the candidates gave a speech defending their position.
6
Guest Lecture
Learning Difficulties
3rd July, 2017 - Mrs. Afshan Jabeen
A Guest Lecture on understanding, empathizing and sympathizing with children suffering with learning disabilities.
7
Awareness Program
Drug Abuse and Prevention
19th July, 2017 – JPE III
The play depicted the life of a young adult who, unable to face the challenges of life, succumbs to using drugs; the play emphasizes the consequences of drug abuse and presents itself as a warning for the students who could be on the verge of getting into these unhealthy habits. Not only is this, but the play also made it very clear that help always available for anyone who might need it.
8
Seminar and Workshop
JPE Orientation
29th June, 2017 - Dr. Suman Roy and Ms. Aliza Virani
Students of JPE were oriented to their respective Professors and their Subjects. They also got an opportunity to interact with their seniors in a one on one session and were introduced to the PSYCHED Club.
9
Seminar and Workshop
BA I Year Orientation
28th June, 2017 – Staff and Administration, St. Josephs Degree and PG College
Students were introduced to the college and were welcomed. They were oriented to the college and the functioning of various units within the system.
10
Field Visit
Hope Trust
6th March, 2017 – Ms. Raisa Luther
A Rehabilitation Centre for Drug Addiction, students on their field visit learnt about the course from use, disuse, abuse and addiction and the after effects of Drug Addiction.
11
Awareness Program
Awareness Program for Women Safety
February 2017 – SHE Teams, Hyderabad
Students of BA JPE I year, organized an awareness program on women safety in coordination with the SQAC and IQAC Cell. The session was an ambassador session for the SHE Teams and also tuition-ed the girls about their physical safety.
12
Guest Lecture
Careers in Psychology
25th January, 2017 – Ms. Beena Colaco
Ms. Beena enlightened her participants about the pathways to probable career choices in the broad field of Psychology.
13
Field Visit
My Choices
22nd December, 2016 – Dr. Farzana Khan
The students got to interact with the 'Peace makers' to understand and analyze the challenges faced by women in our society today. They also learnt what role they could play in empowering women and making this society an equally appealing place for them to live in.
14
Guest Lecture
Organizational Psychology
13th December, 2016 – Mrs. Manisha Dayanand
Ms. Manisha spoke about the role of a Psychologist in the Organization and also the best route to pick up in order to journey towards becoming an Organizational Psychologist.
15
Awareness Program
Suicide Prevention Day
10th September, 2016 – Dr. Suman Roy
As a legacy and a promise to safeguard the students from falling into consistent pressures and low moods eventually leading into depression and the downfall of the individual, the Department of Psychology organized a student-centric event on World Suicide Prevention Day.
16
Celebration and Guest Lecture
Inauguration of the PSYCHED Club
29th August, 2016 – Dr. Tina Fernandes
The Department of Psychology launched the Departmental Club – PSYCHED. The inauguration was supplemented with a Guest Lecture by Mrs. Tina Fernandes on Introduction to Psychology.
17
Field Visit
National Institute of Mentally Handicapped
16th August, 2016 – NIMH Staff
The students toured through their campus which included a centre for audio therapy, speech therapy and special school for children with various disabilities among other centers for vocational and behavioral training.
18
Seminar
International Yoga Day
21st June, 2016 - Mr. Anuj and Mrs. Padmini
The objective behind the program was to bring about awareness among the teachers and the students alike to appreciate a healthy life style and way of living.
19
Workshop
International Women's Day Celebration
8th March, 2016 – Dr. M. Suman Roy
Attended by over 300 students, the forum provided a platform for students to understand Women Liberation and Women Equality.
20
Awareness Program
Mind Hunting
20th February, 2016 - Dr. M. Suman Roy
A panel for discussion attended by 10 parents from the Parent fraternity on the common problems that are witnessed during the late adolescent and early adulthood years.
21
Field Visit
Institute of Mental Health
15th February, 2016 - IMH – Staff
The students were introduced to the concept of abnormality and normalcy and were then guided through the Institute where they interacted with the care givers of the patients and heard out their story.
22
Awareness Program
Safety in our Hands
27th September, 2015 – Dr. M. Suman Roy
The Program 'Safety in Our Hands' was rolled out with the Objective to ensure that the participants are well equipped to face the struggles of everyday social life nuisances in the like of ragging, being judged, molestation and abuse.
23
Awareness Program
Suicide Prevention
10th September, 2015 – Dr. M. Suman Roy
In order to address this rising challenge among the youth, Dr. M. Suman Roy enlightened the students in order to inculcate in them the spirit of right doing from wrong doing and making informed decisions. This session was concluded with the message of being there for their kith and kin and looking out for early identifiers to save lives.
24
Awareness Program
Good Friendship
1st August, 2015 – Dr. M. Suman Roy
The session intended to achieve establishing sanctity within the relationship of friendship and to sensitize the students towards the needs of their friends.
25
Seminar
Student Orientation
30th June, 2015 - Staff and Administration, St. Josephs Degree and PG College
Students were introduced to the college and were welcomed. They were oriented to the college and the functioning of various units within the system.