Vision
To provide a distinct environment of excellence in education with human values and social commitment.
Mission
We are committed
To create and maintain an environment of excellence in education through technological advancements, effective pedagogy and methods of evaluation
To develop knowledge citizens with multidisciplinary global competencies
To integrate in the students the ennobling virtues of truth, fairness, tolerance and co-operation that lead them to serve the underprivileged
To sensitize the Josephites with a sense of appreciation of traditional and cultural inheritance of the nation
To provide life skills for a successful career, home and society
Core Values
Trust in Divinity
Foster Integrity
Acquire Competencies
Strive for Excellence
Serve the Society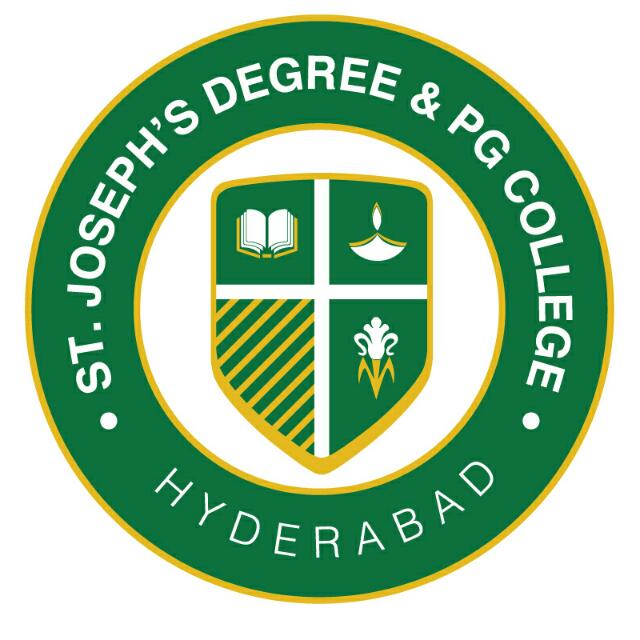 INSIGNIA
The Insignia symbolizes KNOWLEDGE, SERVICE and LOVE–the core values of St Joseph's that we practice to internalize the vision each day through every activity of our college.
The BOOK signifies Imparting Knowledge, which enhances the intellectual capacity in theoretical and practical realms to achieve Academic Excellence.
The Lamp signifies dispelling darkness and awakening Josephites to the omniscience of God, thus leading to illuminate a successful home and society.
The Lily signifies love to treat all equally and respect their traditions and culture.
The Path Finders define the unidirectional upward growth of Josephites towards the path of professional success while holding onto the virtues of Knowledge, Service and Love
Salient Features
Admission to all Christian and first-generation students from the marginalized society
Discipline – Hallmark of the College
Insistence on formal dress & ID
Entrepreneurship Development Cell with the support of National Entrepreneurship Network(NEN)
Good support services & facilities for students
Women Empowerment Cell
Excellent Infrastructure with safety measures and facilities for differently abled students
Best Practices
Regular update of curriculum as per the industry/market needs and innovative certificate courses.
Regular conduct of orientation/induction programs for students and faculty.
Adoption of learner-centered teaching methodologies with judicious blend of lecture-based and experiential learning activities.
Teacher quality is maintained through Orientation/Faculty Development Programs, monitoring and regular feedback from students.
Organizing seminars/Guest Lectures/Workshops/Exhibs/Educational Tours/Field Trips for student development.
Continuous efforts to enhance research culture of the college.
Regular conduct of Entrepreneurial Awareness Programs.
Students are counselled regularly and 100% personal/career support is provided by the faculty.
Conduct of CRT Programs/Pre-placement activities for enhancing placement opportunities.
Regular conduct of community service programs under the banner of Centre for Social Transformation (JSR, NSS, YRCS, JGG).
Encouraging students' participation in intercollegiate competitions.
Regular conduct of college annual mega event JOSEPHIESTA–an academic and cultural fest.
Regular publication of annual news letter JOSEPH'S CHRONICLE.
Encouraging and recognizing students for their achievements during annual day celebrations.
Financial support to students from economically poor. background.
Regular participation in B-School, Commerce and Science surveys to enhance the brand image of the college.