Department of Computer Science
---
Welcome to Department of Computer Science at St. Joseph's, where students undertake studies that offer a well-rounded education in the science & technology. It is an intensive, hands-on approach to computing that can be applied to almost every facet of life.
Computer Science is the most exciting, gratifying, and promising field we can pursue, That's why, at St. Joseph's, we believe our Computer Science program should not only educate but also inspire you with the joy of computing. Each strikes a balance between conducting world-class teaching, excelling in education, and training students to become leaders in their field.
Read More...
Vision
To groom the students into world class Computer Professionals.
Mission
To impart quality computer education to enhance logical computing and programming skills.
To implement innovative techniques and processes in teaching - learning and evaluation.
To further creativity and pursuit of excellence in computer applications.
To sensitize a culture of trust, fairness, tolerance and positive orientation.
To build life skills through value-based education and service-oriented programme.
Certificate Courses Offered
Dynamic website development
MS-Excel 
Best Practices of the Computer Science Department
---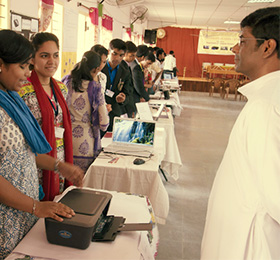 Innovative Curriculum
Innovative curricula which is carefully designed is a mix of 
Core Courses
 and 
Elective Courses. T
he 
core courses
 impart a rigorous foundation so that every student is technically competent while the varied
choice of electives
allows individuality for students to keep abreast of the latest technological innovations and specialize in their areas of interest.
Practical component is included in each every Course.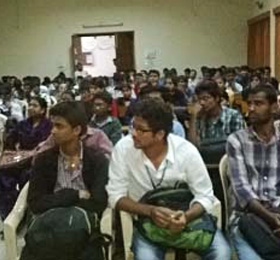 Industry relevant Certificate Courses
The Department has designed and introduced Industry relevant certificate courses that helps the students in acquiring skills that enhance employability.
---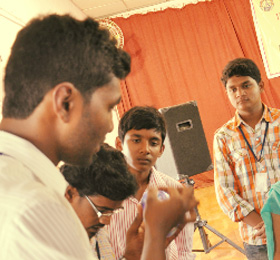 Innovative Teaching learning Methods
The Department Practices Innovative Teaching Methods like Demonstration using Physical Models, Animations and Presentations, Case studies , Video Lectures and Webinars through ICT Enabled Class Rooms and Labs for effective teaching learning process.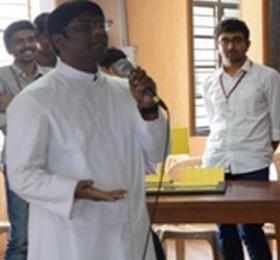 Experiential learning
To foster Experiential Learning Field Visits to DRDO, ISRO and Workshops on Latest technologies are organized by the department. Peer-to-Peer Learning is encouraged among students.
---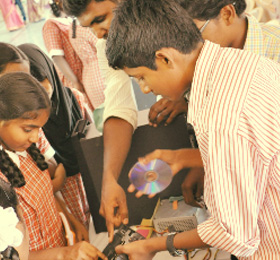 Power Bytes-Computer Club
Power Bytes-Computer Club operates with an objective to provides a platform for the students to share, enrich and involve in the new technologies . Seminars , Workshops and Guest lectures are arranged to hone the Computing Skills of Students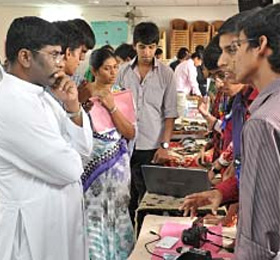 Train the Trainee Programmes
The Department organizes FDP for all Teaching Staff on Usage of ICT Tools. The department Conducts workshops and Training programs on latest Concepts introduced in the Curriculum.
---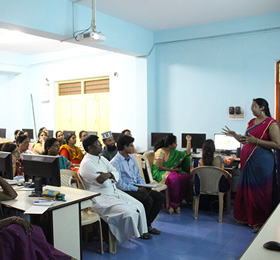 Department Library
Departmental Library with Text Books , Reference Books, EBooks, Videos , etc is established where faculty and economically backward students can use the books for Academics and research.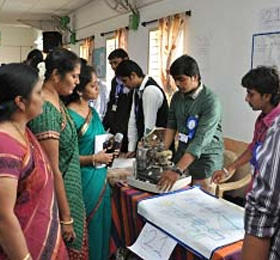 Projects
The students in the VI Semester are provided with the opportunity to work on a project in the field of Computer Science. Apart from gaining skills through Practical's, Projects give them an opportunity to acquire skills required for Software development