Department of English
---
The Department of English in consonance with the college vision has accomplished 20 glorious years of excellence in promoting global competencies of students, paving the way for their personal and professional success. Our unique 360-degree language proficiency program integrates skill Development, LSRW skills, communication skills, employ ability skills and soft skills with a shared focus on promoting human values, environmental ethics, self-awareness, social responsibility, national consciousness and global outlook through carefully selected inspirational literary texts and service oriented programs.
Vision
To equip the students to become effective global communicators.
Mission
To give the students a firm grounding in communication practice.
To use the literary content of the text in refining their human sense and sensibilities.
To make the students competent in the Basics of English Language and Grammar.
To enhance their English listening, speaking, reading and writing skills.
To build life skills through value-based education and service-oriented programs
---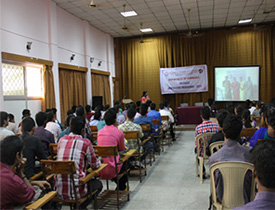 Bridge Course
The Department Conducts an entry level test ELST – English Language Skills Test to gauge the level of English. Later the students who need to upgrade their English skills are asked to attend a bridge Courses. The test is conducted every year. The Bridge Course tests Verbal Ability, Grammatical accuracy and Writing skills.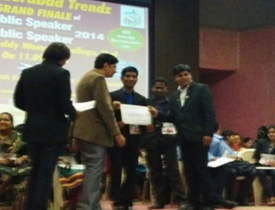 Professional Certification
Business English certificate (BEC) screening test is conducted every year to select students capable of taking the Cambridge exam. More than 100 students take the exam from different streams.
---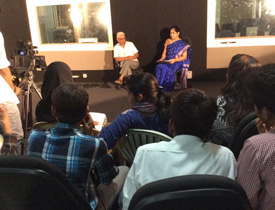 Skill Based Tests
The English Department conducts creative assessments to engage the students in literary and cultural aspects of English learning.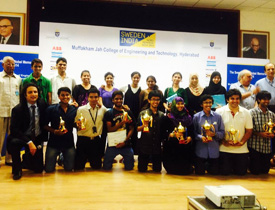 Literary Club
The literary club JELS takes on events that have the entire college excited about literature & Art.