Department of Mass Communication ~ Events & Activities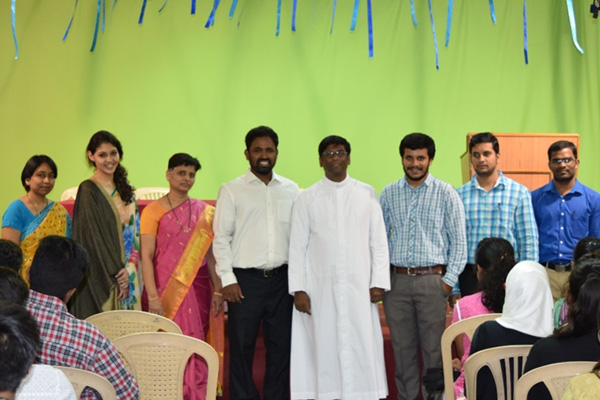 Orientation Day
The program started with an Invocation of the Almighty by Fr.Kingston, Head of the Dept. The welcome address was given by Ms.Aparna Sathe. The HOD gave...
Read More...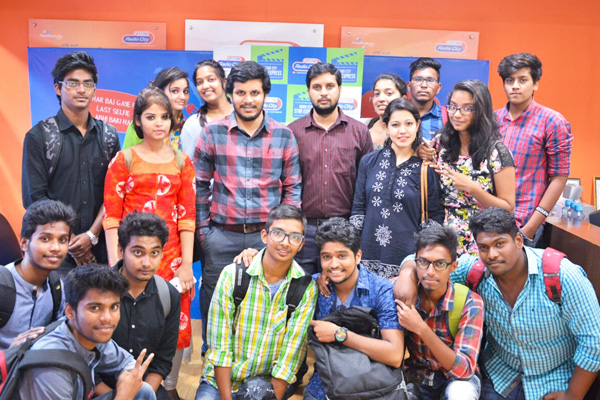 Visit to Radio City
Radio city 90.01 FM which is a reputed radio broadcasting channel is one of the first private radio station in India.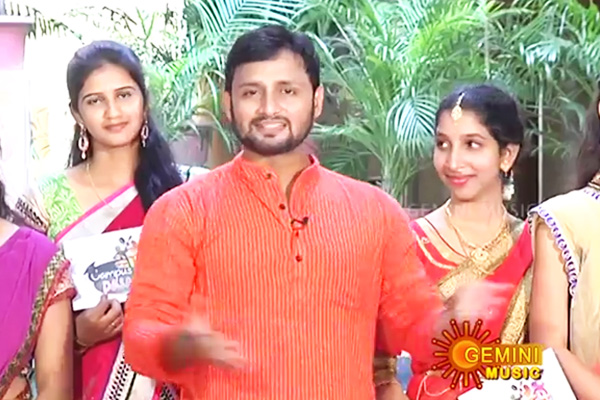 Gemini Music Dussera navaratri
The young generation can showcase their talents like singing, dancing, play musical instruments, debates on social issues.
---
SEMINARS/GUEST LECTURES
S.No
Date/Month/
Year
Title of the Programme
Resource Person / Target Audience Details
About the event
1
22/6/2017
Fake News & Post-Truth Politics
Mr. Srinivas Reddy Assistant Editor (Deccan Chronicle, Hyderabad) for MA II, BA II, and BAIII

Students got to learn how to identify fake news in the wake of information explosion through the internet/ social media.
Learnt how to cover political stories.

2
29/07/2017
Orientation Program
Dr. E. Satya Prakash () for MA I
An orientation program was organized to provide students an overview of the Department and the St. Joseph's College.
3
17/10/2017
Discourse Analysis
Ajay Moses (Reporter, Times of India), for BA III

Students learnt how to approach any media discourse.
Also learnt how to analyse signs, vocal, written language using semiotics.

4
20/10/2017
Inter-collegiate debate on 'can India be corruption free'
Target Audience: College students & city's mass comm. college participants I

Six colleges participated in the inter-collegiate debate.
Winners were awarded prizes.

5
15/11/2017
Govt. Public Relations
Mr. Karthik (Asst. Prof, Dept of English), for MA I
MA I year student were briefed about the intricacies of govt. and political communication, and the role played by PR professionals. The session included a discussion of employment opportunities in the field of political PR.
6
15/12/2017
Cinevolution National Film Festival
Dr. Mohan Babu, Mr. R.P. Patnaik, RJ Vidya etc.

National level film festival organized by the department of Mass Comm of St. Joseph's Degree college.
Students of the host college also the city mass comm. colleges got to encounter media personnel in the area of film making.

7
27/07/2018
Guest Lecture- Investigative Journalism & Print Media
U. Sudhakar Reddy -Sr. Asst Editor of the Times of India Target Audience: BA-1, JPE-1 & MA-2
• 1 ½ hr session
• Students got a broad outlook of the print media & its functioning.
• The importance of investigative journalism in the present age.
• And Every journalist aspirant to cultivate a nose for news.
• It was concluded with a question & answer round.

8
27/07/2018
Guest Lecture- Challenges of Television reporting
Sunil Patil -Executive Editor- India Ahead News Target Audience: Ba-2, Ba-3 & MA-2
• 1 ½ hr session
• Students got to learn how challenging the Television media is.
• Time is an important component that filters news
• To sum up the seminar was practical, interactive & participatory.
• It was concluded with a question & answer round.

9
21/08/2018
Seminar- Radio & RJing
RJ Gayatri -RJ at Rainbow FM (Govt) Target Audience: BA-1 & JPE-1
• 1 ½ hr session
• Explained how the medium works
• Tips on how prepare a days programme as an RJ
• Tips on keeping the listeners tuned into listening to the radio
• Job oppurtinities in radio
• Interships open avenues for jobs
• Helped plan the campus radio
• It was concluded with a question & answer round.

---
WORKSHOPS
S.No
Date / Month /
Year
Title of the Programme
Resource Person / Target Audience Details
About the Event
1
24/06/2017
Research Methodology
Prof. K.Stevenson (BAIII and MAII)
The objective of the lecture was to give students an idea and broad vision on research, its prospects and importance. the different forms of research and current trends.
2
31/07/2017
Red FM Radio Workshop
RJ Divya and RJ Priyankaof Red FM (all students of Mass Communication)
Students from the Dept and Wesley and St. Pious College attended the workshop to gain knowledge of anchoring and jockeying.
3
12, 13 and 14/07/2017
Handsome-Beautiful Social Experiment
Shiva Thrishul and Aliza Virani (faculty), students of St. Joseph's
This was an experiment to find out the confidence levels of the students. With regard to their perceptions of beauty and its relationship to self-esteem. The three-day social experiment was to find out how students carry themselves and their understanding of being beautiful.
4
15/12/2017
Cinevolution (National Film Festival)
Dept. of Mass Communication, students of St. Joseph's
The Dept. of Mass Communication organized a national film festival,  Cinevolution, with entries from all over the country, and the presence of eminent media personalities such as R P Patnaik and MLA Babu Mohan.
5
29/01/2018
Mass Comm event Trends in Media
Target Audience: BA II

Latest and changing trends in media
Varied opportunities for mass comm. students
---
FIELD VISITS
| S. No | Date/Month/Year | Title of the Programme | Resource Person / Target Audience Details | About the event |
| --- | --- | --- | --- | --- |
| 1 | 28/7/17 | Radio Station Field Visit, Radio Fever | Mr. Zoheb Kamal (Station Coordinator-Copy Writer), BA I | Students were made aware of the working of the radio station, and the way in which anchors and copywriters worked. |
| 2 | 17/08/2017 | Public Sphere (Media & Cultural Studies), Osmania University | Shiva Thrishul and Aliza Virani (faculty), BA III | Students were made aware of the concept of Public Sphere through a visit to Osmania University. It was chosen in order to highlight the 'socio-political transformations' taking place inthese spaces. |
| 3 | 17/10/2017 | Television Studio Field Visit, 10TV | Fr. Kingston, Shiva Thrishul, Aparna Rastogi (faculty), BA III Mass Comm & JPE, MA I | Students were given exposure to live television production for news. They experienced the live news cast, the workplace environment and processing of news by students. |