Course Objectives
To build conceptual foundation and application skills in the areas of Commerce and Information Technology.
To facilitate acquisition of knowledge and train students for professional career in Information Technology.
To cater to the needs of the Industry and also to develop managerial skills and entrepreneurship abilities in students so as to enable them to establish and manage their own enterprises.
To impart skills of presentation, analysis and application in the field of Information Technology.
To facilitate students to acquire skills and become competent to enable them to become highly skilled Business Executives.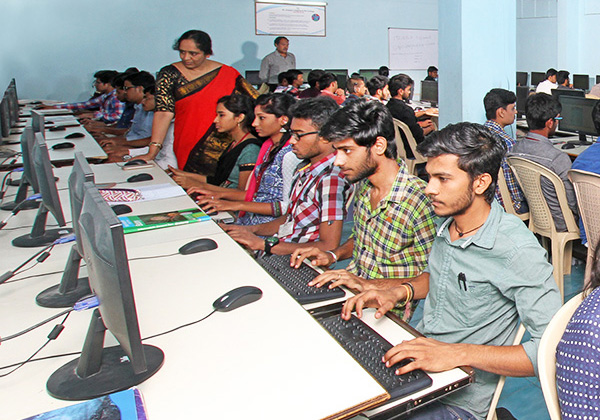 ---
Eligibility Criteria
Candidates should have passed CBSE/ICSE/10+2/Intermediate or equivalent Examination with CEC/MEC/MPC/Bi.PC with 65% and above in the optional subjects.
Scope for Higher Studies/Career Options
Higher Studies :  M.Com/ MBA/ CA/ CS/ICWAI/ CFA/MFC/CMA
Employment Opportunities: Graduates have wide scope in the areas of Finance, Banking, Insurance, Accounting, IT, Research Firms etc.
Designations: Financial Analyst/ Financial Planner/ Investment Banker/ Financial Accountant/ Forensic Accountant/ Stockbroker/ Business Manager/IS Developer/ IT Manager/ IT Auditor etc.
Banker: Clerk/ Cashier/ Probationary Officer Grade I&II/ Assistant Manager/ Financial Analyst/ Marketing Officer etc.
IT & Software: Data Base Administrator/ System Administrator/ System Architect/ Network Administrator/ Technology Consultant/ Project Manager/ Team Lead/Data Modeler/ Reporting Specialist/Configuration Analyst/ Technical Developer/ Security Information Assurance Specialist etc.
---