Course Objectives
To equip students with relevant knowledge in the basics of Commerce.
To acquaint students with Professional training aimed at wider career opportunities.
To enable the students to gain CA / CS qualification simultaneously with Bachelor's Degree.
To develop the students analytical and decision making skills.
To develop entrepreneurship abilities and managerial skills in students so as to enable them to establish and manage their own enterprises.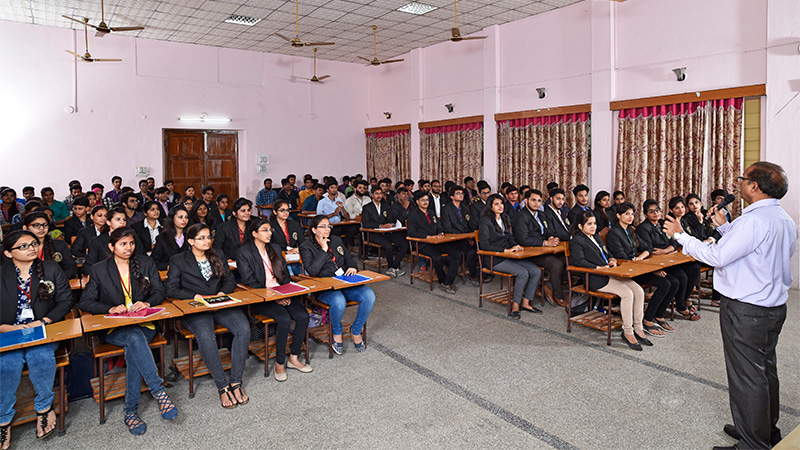 Eligibility Criteria
Candidates should have passed CBSE/ICSE/10+2/Intermediate or equivalent Examination with CEC/MEC/MPC/Bi.PC with 65% and above in the optional subjects.
Scope for Higher Studies / Career Options
Higher Studies: M.Com/ MBA/ CFA/ ICWA/CA/CS/CMA
Employment Opportunities: Graduates have wide scope in the areas of Banking, Insurance, Finance, Capital Market, Audit firms, Tax, IT, Advertising and Media etc.
Designations: Chief Financial Analyst/ Personal Financial Advisor/ Tax Consultant/ Auditor/Chief Financial Officer/ Cost Estimator/ HR Manager/ Marketing Manager/ Financial Advisor/ Investment Banking Associate/ Financial Analyst/ Investment Sales Associate/ Business Analyst/ Corporate Analyst/ Executive Assistant/ Finance Manager, Investments Analyst, Investment Banker, Market Analysts, Money   Manager/ Operations Manager/ Personal Finance Consultant/Risk Analyst/ Securities Analyst/ Senior Accountant/Business Consultant etc.
Banker: Cashier/ Clerk, Probationary Officer Grade I & II/ Assistant Manager/ Financial Analyst/ Marketing Officer etc.
---