Library & Information Cell
Library as a learning resource centre
---
The college library has a vast collection of texts and general books, International and National journals, online databases to cater to the needs of both UG and PG students. Separate sections for General, Reference books, Journals and Periodicals, Magazines are provided along with free Net browsing facility to access the online databases and academic information.
Total Number of Volumes --- 10370
Total Number of Titles --------- 4455
---
Open from 8:30 AM – 5:00 PM
The fully automated library with New Gen Lib - Integrated automation is a repository of 25,000 volumes.
35 National and International Journals, 27 Magazines, 1120 CDs, 200 e-books, 10239 Titles.
10 Newspapers subscribed.
Reading Room facility
The Library is networked with DELNET & INFLIBNET
Online Public Access Catalogue (OPAC)
Centre for Knowledge Management – a collection of authorware power point presentation Computer-based Tutorials, Handouts and Case Studies etc.
4 Library cards are issued to each individual student
Total Number of Volumes ---- 10370
Total Number of Titles --------- 4455
Note: Library Caution Deposit of Rs. 1000/- will be refunded at the time of completion of the course only against the original receipt, or else the amount will be forfeited.
---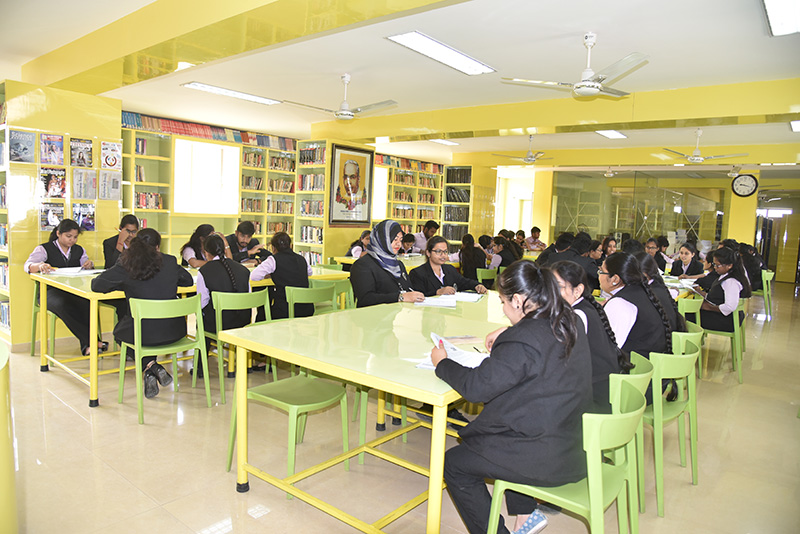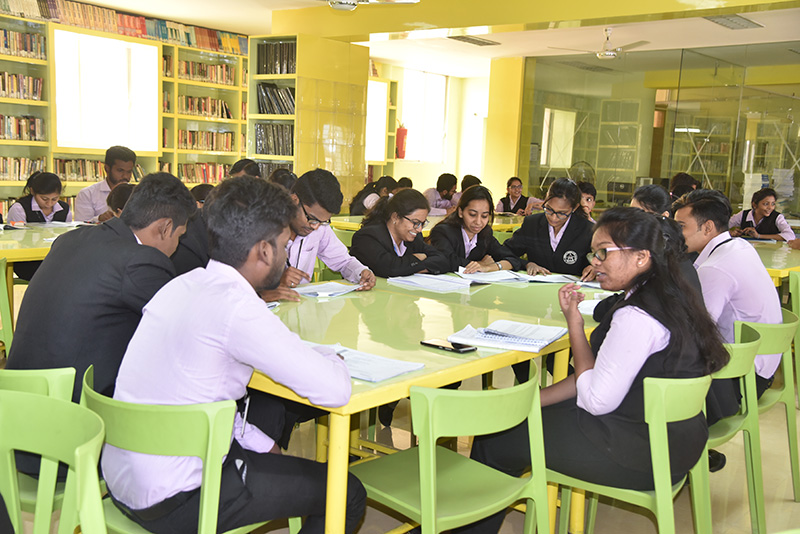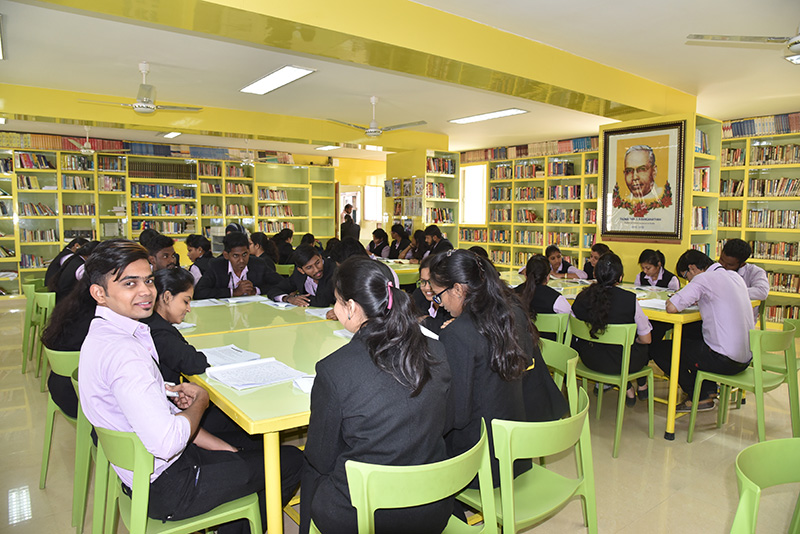 ---
Library Workshop on effective use of E-Resources & Search Strategies 
TOPIC: EFFECTIVE USE OF E-RESOURCES & SEARCH STRATEGIES
DATE: 8th February 2019  
VENUE: St. Joseph's Degree & PG College (Jubilee Hall)
The Department of Library Science of St. Joseph's Degree & PG College conducted a workshop on Effective Use of Electronic Resources and Search Strategies.
The Inaugural session started at 9:30 AM with prayer and lighting of the lamp by our Principal Rev. Fr. Dr. Vincent Aarokiadas and the dignitaries of the inaugural session i.e., Chief Guest, Dr. G. Srinivas, Joint Secretary, UGC and Guests of Honour, Dr. A.S Chakravarthy, Assistant Professor, Department of Library – Osmania Univerity and Mr.P. Ramesh, Chief Technical Officer, Department of Library – Osmania University. Our Principal, addressed the gathering and declared the workshop open.
Chief Guest, Dr. G. Srinivas addressed the gathering and discussed about e- resources as a contemporary topic .He mentioned about the differences in past and present libraries and their impact on users. He stated that library is the heart and soul of every institution. He concluded by saying that learning has no age limit and one should continue to learn and also use  the libraries available, to its best. Guest of Honour Dr. A.S. Chakravarthy discussed on effective use of E-Resources and Search Strategies. Guest of Honour P.Ramesh also addressed the gathering. The dignitaries were felicitated with mementos and the inaugural concluded at around 10:30 AM.
The technical session 1 commenced at 11 AM by Dr. A.S Chakravarthy who spoke about World Wide Consortia (WWC) on how they control and remove inactive websites. He insisted on using scholoar.google.com for research related purpose instead of google.com.
At 11:45 AM Session 2 was taken by Mr. P. Ramesh on Citation Styles & Reference Management. He started with a quote of Mark Twain which was followed by information on different kinds of digital resource formats available. He spoke about the differences between Free Web Library Resources and Databases. A discussion on planning for search techniques which included types of databases, bibliographies was very informative. He presented information on Citation System and introduced us to Mendley and Zotero.
At 12:45 PM Session 3 was started by Dr. A.S. Chakravathy. He mentioned and spoke about various types of plagiarism and also about various software which can detect  plagiarism. He also discussed about consequences of plagiarism which can lead into destruction of a student's reputation, academy reputation followed by huge penalties. He concluded by quoting, "If you steal from one author, its plagiarism. If you steal from many it's research" by American Playwrights. The session was followed by lunch break at 1:30 PM, and later continued with practical work on E-Resources, lnflibnet, N-List & Delnet by Dr.A.S.Chakravarthy & Mr.P.Ramesh.
The Valedictory session commenced at 4:30 PM by welcoming and honouring the dignitaries. The Principal gave his Presidential address followed by address by Mr.Ravi Gugulothu, chief guest for the valedictory session. The Guest of Honour, Mr.Sudhershan Rao also addressed the gathering and emphasized on the importance of E-Resources in this modern day world. The participants gave a verbal feedback and expressed that this workshop has added a lot of knowledge to their knowledge bank with regard to E-Resources. The participants were looking forward to many more sessions of this kind. The feedback session was followed by Certificate Distribution to the participants and later with felicitation of the dignitaries. Mrs.K.Radha, Convenor of the Library Committee proposed vote of thanks which was followed by the National Anthem.