Master of Communication & Journalism (MCJ)
---
MCJ Course Structure
Course Name : MCJ
Course Duration : 2 Years
Master of Communication & Journalism is a two years master's programme affiliated to Osmania University. It is divided into four semesters (i.e., 2 semesters per year) and each semester consists of a well designed course structure that focuses on various areas in the field of Mass Communication.
Course Objectives
To train the students in fields of Journalism, Communication and allied subjects
To foster the creation of knowledge that is of benefit to the media industry.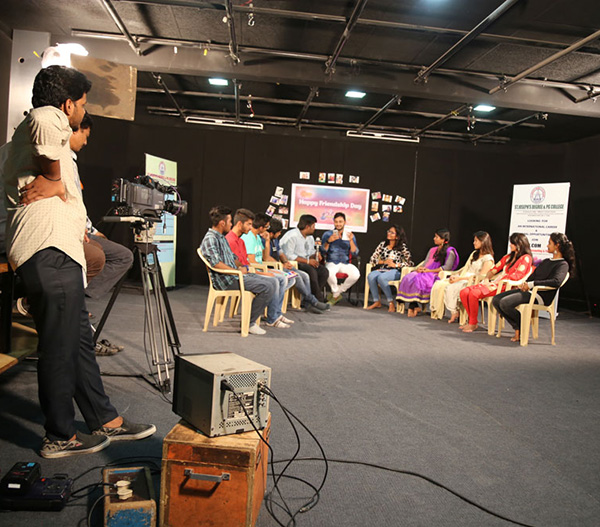 Eligibility
The candidate should have completed under graduation in any discipline
Should qualify in the common entrance test (M.C.J – PGCET) conducted by Osmania University.
Scope for  Higher Studies / Career Options
Career Options : Reporters, Editors, Columnists, Correspondents, Critics, News Analysts, Photojournalists, Radio and TV Producers, News Anchors, Proof Readers and Short Film Directors.
Corporate sector : Human Resource Officials, Advertising and Marketing officers, Business Process Outsourcing.
---